Everyone wants to get a little bit back if they can – and saving any amount of money on things you buy would be a welcome treat. Extrabux is such a website that can help you to earn up to 30% cashback on beauty, luxury goods, electronics, sneakers, and anything you buy. But how to get cashback from Extrabux? Which stores cooperate with Extrabux? Is Extrabux free to join? All answers can be found in the following cashback guide, let's checkout!

[[copyrightcover: freepik on freepik.com]]

Founded in 2006, Extrabux is one of the top three cash back website in the US. It has more than 200,000 users worldwide and has cooperated with 10,000+ Chinese and foreign e-commerce websites to provide up to 30% cash back! At Extrabux, you can enjoy convenient rebates and cash withdrawals, the most up-to-date product offers, and reliable customer support. (More information about Extrabux)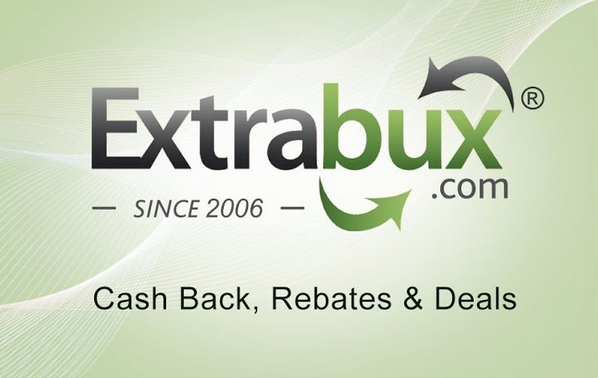 When you click Extrabux link to a store's website, Extrabux earn a sales commission from that store on everything you purchase. Extrabux pass the majority of this commission back to you as Cash Back.

For example, if you buy from a store with 6% cash back and spend $500, Extrabux will add $30 cash back to your Extrabux account within 1-7 days.
Extrabux Cashback Guide
Step 1:Join Extrabux for free
If you want to get a high cashback in Extrabux smoothly, you need to register an account first. You can quickly complete the registration by providing your email or mobile phone number and then set a password. After completing registration, a $20 welcome bonus will put into your personal account!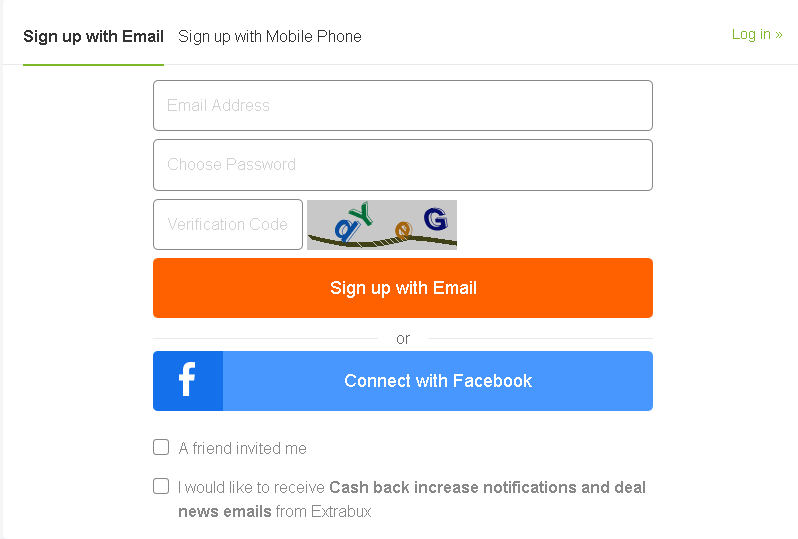 Step 2:Search for a store that you are looking for on Extrabux.
Enter the store name in the search field in the upper right corner of the Extrabux homepage and find the store you are looking for, then click to visit its specific cashback page.

Step 3:Starting shopping

Click the "Start Shopping" button or choose a promotion from the cashback page. You are then redirected to the store you want to shopping.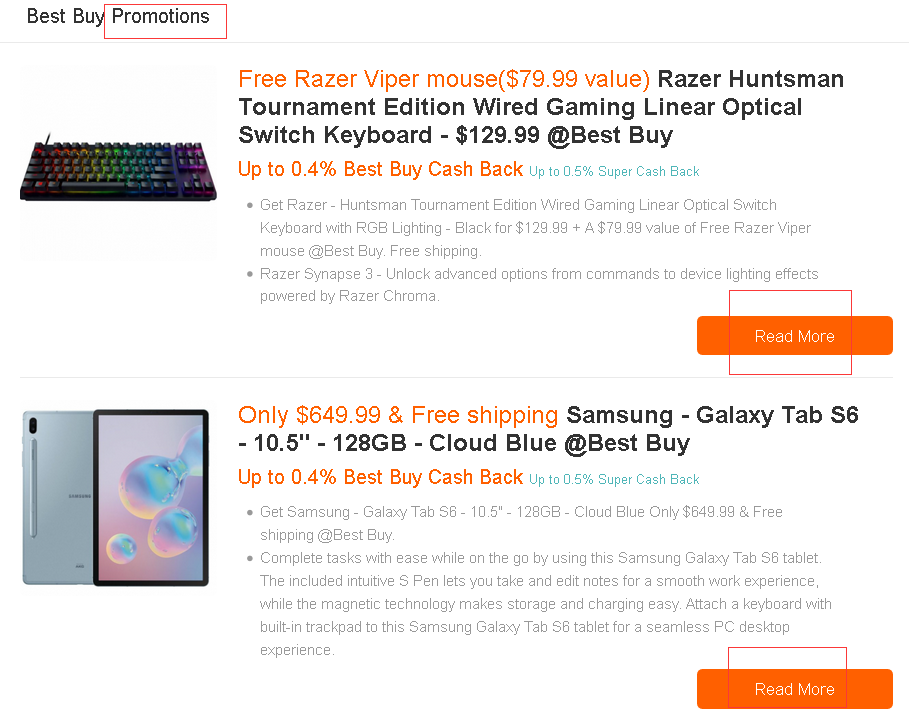 Step 4. Complete your purchase at the store's website.
Find items you want to buy at the store and checkout normally (such as entering promo codes or gift certificate numbers, if any).
Step 5. In 1-7 days, your cash back will be added to your Extrabux account!

Pay attention:using Cashback Boost Card will increase the cashback ratio of some merchants.
Where to Get Cashback Boost Card?
1. Login your account every Monday, Wednesday, Friday, and then get Cashback Boost Card from "Bonus Page".

2. With Lucky Draw Card (Extrabux will send the cards frequently), you also have a chance to get Cashback Boost Card. (After you log in, you can find your Lucky Draw Card in the Card Page).

3. Place more than 1 order each month, get 3 Cashback Boost Cards;Place more than 3 orders each month, get 5 Cashback Boost Cards;Place more than 6 orders each month, get 10 Cashback Boost Cards.

4. Buy Extrabux VIP Card (including Student VIP & Monthly VIP).

As long as you are a student at school, you can get a free whole year long VIP Card worth USD 199. With that VIP Card, all your new purchases made within the next whole year will be boosted automatically to the super cashback level. (How to Get Student VIP Card?)
If your monthly order amount exceeds USD 1000, the VIP card of the next month will be automatically received and activated, and the order will be automatically upgraded to Super rebate next month. In Addition, among the daily Lucky Draw Card, there is a chance to draw a VIP card.
Don't forget to use Cashback Boost Card on one of your purchases, your cash back will be boosted immediately. (How to Use Extrabux Cashback Boost Card to Get Extra Bucks)
Popular Merchants on Extrabux

Department Stores

Cashback:Up to 3%
Cashback:Up to 4%
Cashback:Up to 2%

Cashback:Up to 6%
Cashback:Up to 7%
Cashback:Up to 6%
Beauty & Skincare

Cashback:Up to 3%
Cashback:Up to 10%
Cashback:Up to 10%

Cashback:Up to 11%

Luxury Goods

Cashback:Up to 4%

Cashback:Up to 7%

Cashback:Up to 3%

Cashback:Up to 7%

Electronics
Cashback:Up to 0.5%

Cashback:Up to 4.6%

Cashback:Up to 2%

Cashback:Up to 1.5%

Sneakers
Cashback:Up to 6%

Cashback:Up to 5%

Cashback:Up to 6%

Cashback:Up to 4%