A coupon or an eCoupon is a voucher entitling the holder to a discount for a specified item. Coupons are widely used to offer customers extra discounts or free gifts at online shops and stores in the United States and Europe. "Promotion code" and "promo code" have the same meaning as the word "coupon" in most cases. We will tell you in this article: what types of coupons are, where to find coupons and use them?
Coupons Features Overview



1) Forms of coupons: A coupon code usually consists of letters, numbers, or alphanumeric combinations that web-savvy customers can enter it into the designated coupon field which you can find at a site's shopping cart or checkout page to redeem some discount on current order. Sometimes the letters and numbers of a coupon may suggest its discount information. For examples, "christmas20" may be 20% off or $20 off your order during Christmas; "beauty30" is refer to as 30% off beauty products; "new10" is usually designed to give 10% welcome discount to new customers. However, there are some coupons that we cannot read them, but to acesss their publishing site to get to know the exact discount information.
2) Coupon types:
-Discount/Seasonal Discount/Holiday Discount: 20% off orders over $100 sitewide; $50 off $250+!
-Buy One, Get One Free: BOGO FREE or BOGO 50% OFF!
-Free Shipping: Free shipping on orders over $65!
-Free Gifts: Receive a free gift when you make a purchase over $80!
3) Coupon valid date: Coupons are limited-time promotions, and usually last for two days to a week. Some coupons are one day only, but sometimes, surprisingly you can redeem successfully a coupon code which is nearly one year overdue! So maybe try to use the expired coupon codes if you find no new ones at present!
4) Restrictions: Usually all the coupons have their restrictions. Some only apply to a certain category of goods, some can only be used when you make a purchase over certain amount of $$, and some may be exclusive for a particular product while some coupons you can use them sitewide. Overall, before applying the discount code, be sure to see its rules.
5) Number of uses:Usually you can use the same coupon code many times before it expires, but some coupons may have limit total number of uses or limit number of uses per customer. However, some discount codes clearly state that they can only be used one time, so it will become invalid after using it once.
Brands and retailers at a suitable time will publish new coupon codes on their offcial websites, and share these coupons with their VIPs and business parters. A one-stop and professional coupon site is the best place for online shoppers to score discounts and get the best deals. Extrabux.com works with over 6,000 merchants to offer exclusive coupons you hardly find elsewhere, plus up to 30% cashback of your purchase. Visit Extrabux Coupon Channel and get access to thousands of money-saving coupons right now!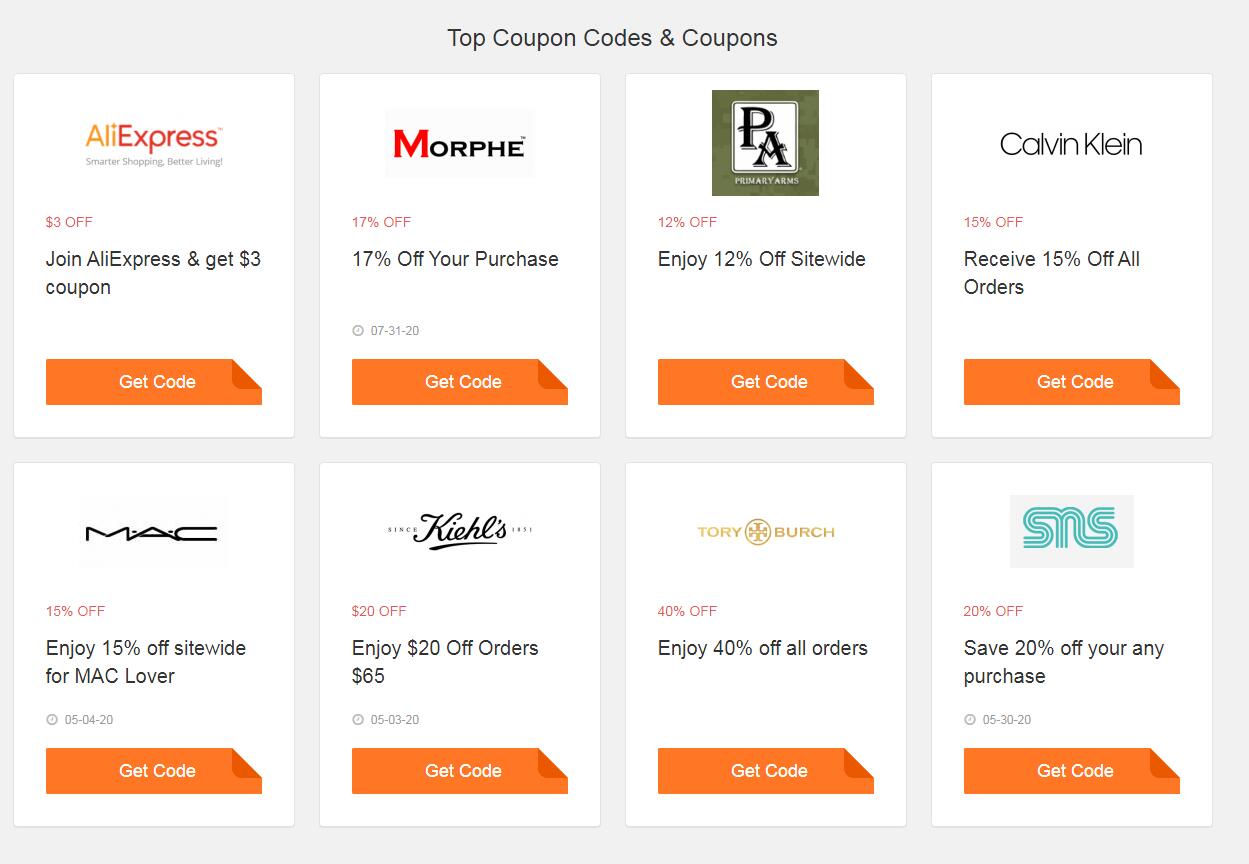 Find a coupon code through a coupon site first, copy it, and then visit the merchant' website where you can find a blank at shopping cart or checkout page allowing you to redeem coupon code.
1) At Shopping Cart: Take Kiehl's for instance, add two bottles of eye cream to the shopping bag, and you can find a blank on the right side. Redeem the coupon code "green" at "PROMO CODE", then you can see the discount information at left.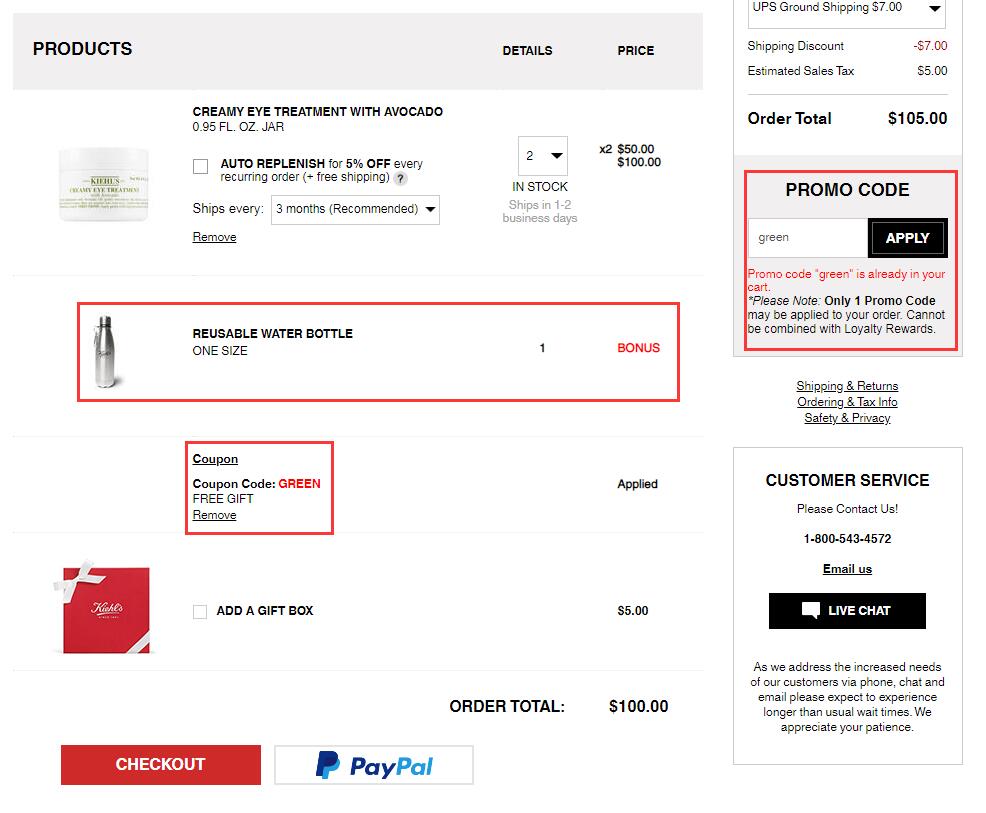 2) At Checkout Page: Go to Estee Lauder, add products and get into checkout page, the "Offer Code" allows you to apply coupon code.